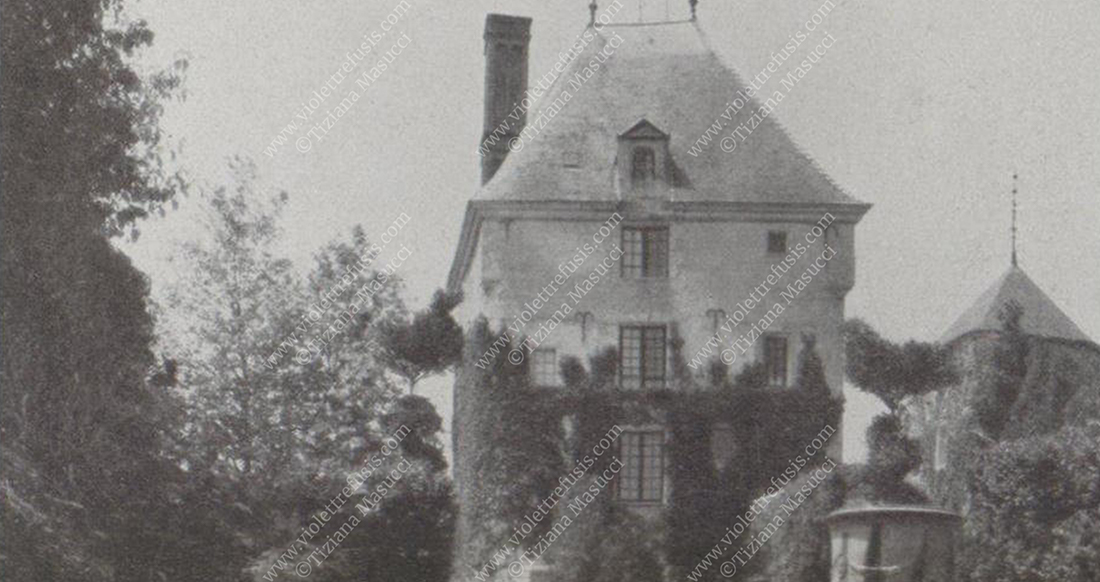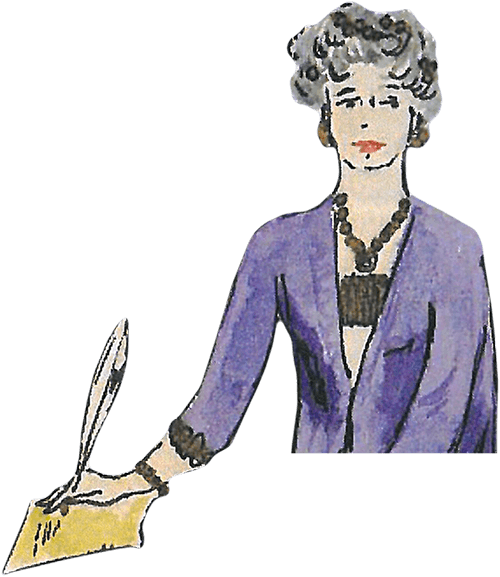 "Madame Tréfusis
  è la quintessenza
  della scrittrice europea:
  raffinata, colta, poliglotta."
                        Le Monde, 1950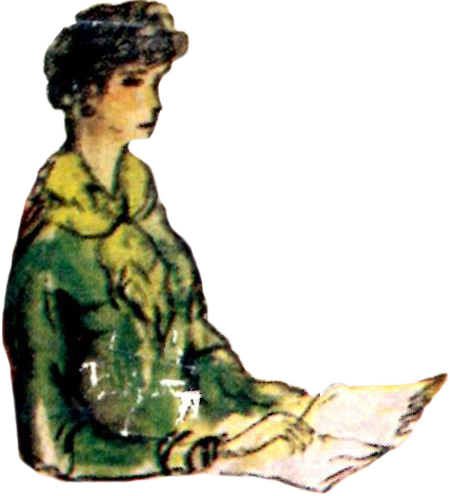 "L'ironia è l'arma della libertà."
Sortie De Secours
Argo
Paris, 1929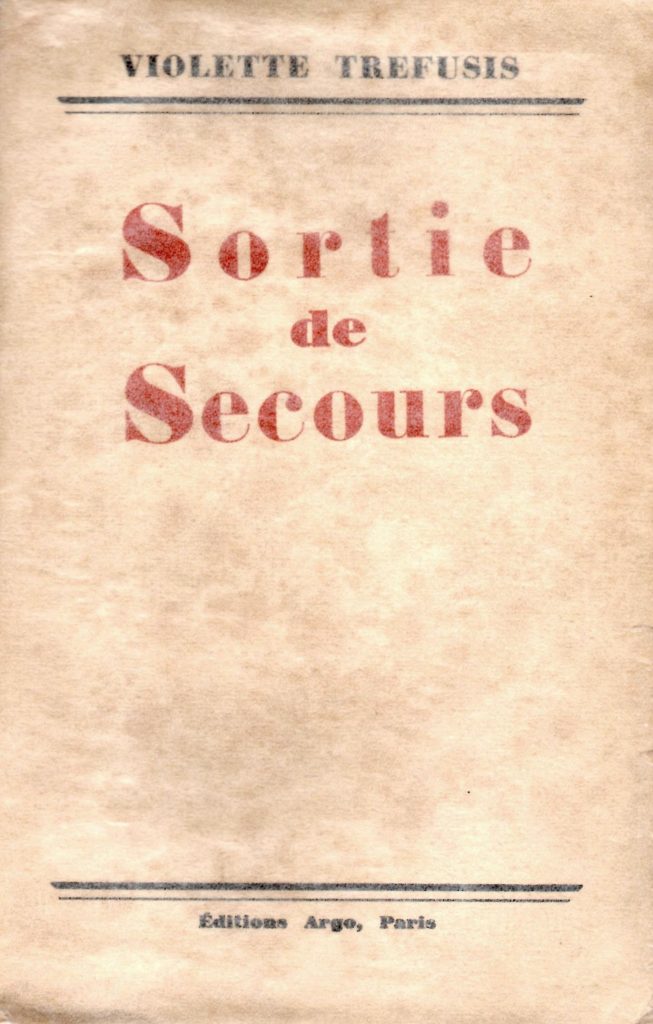 Écho
Librairie Plon
Paris, 1931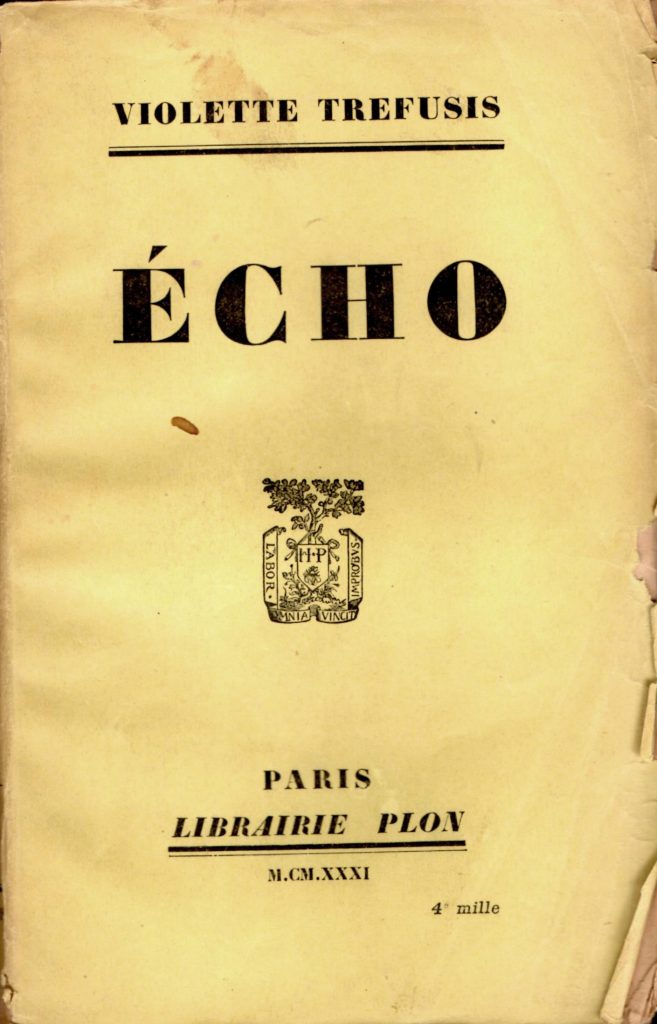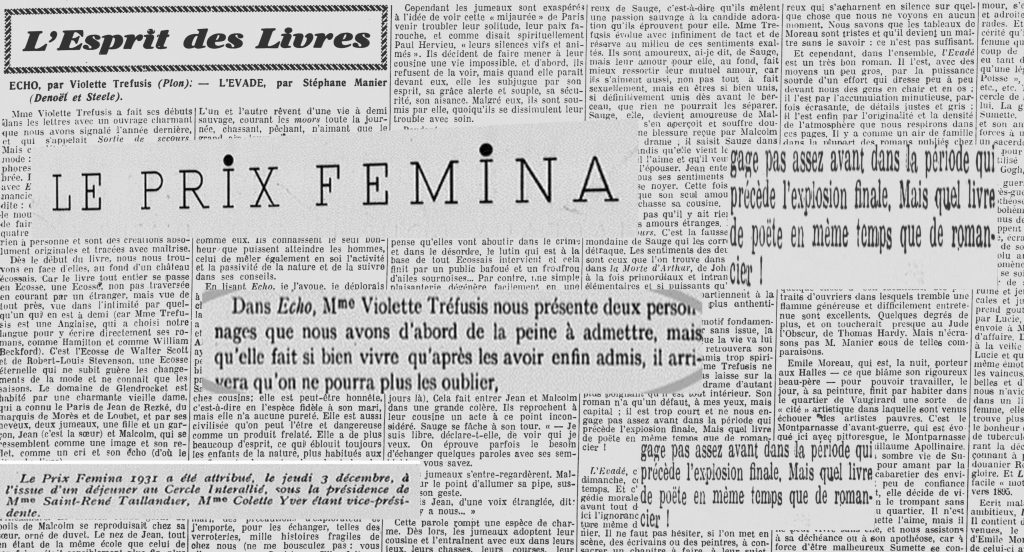 Mais que livre de poëte en même temps que de romancier!
"Les soupirs de la sainte et les cris de la fée."
TANDEM
G.P. Putnam's sons
New York, 1933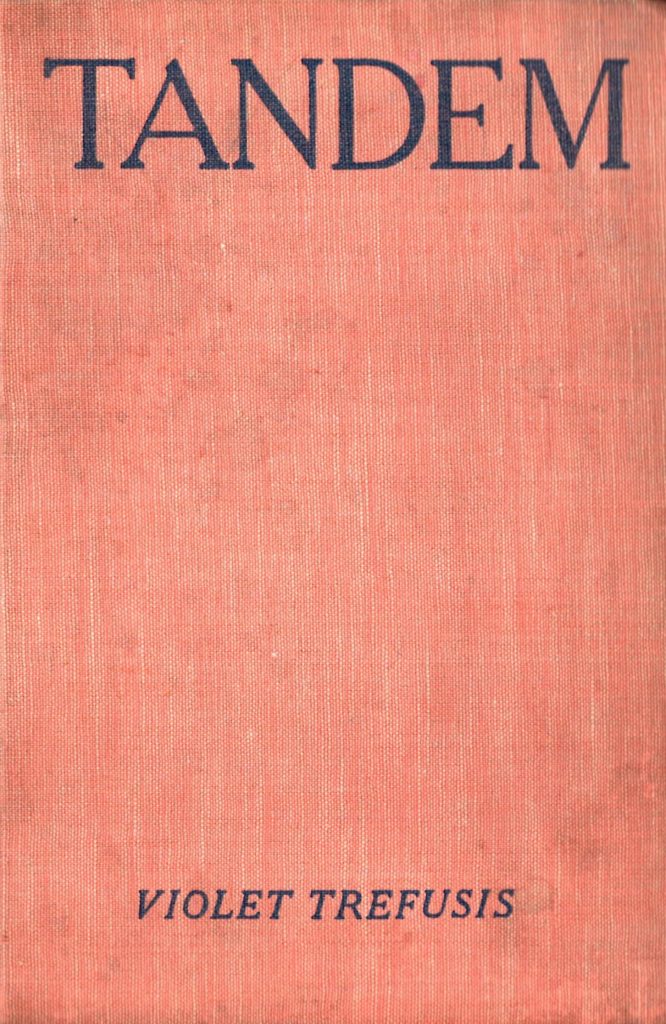 tandem
W.Heinemann
London, 1933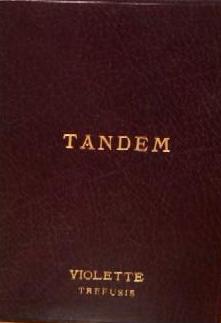 "Violette Tréfusis is an essential authoress: the sincerity of inspiration cannot be classified in terms of literary fashion, so it has the added value of originality and freshness. And, above all, it is a timeless style of writing."
BRODERIE ANGLAISE
Librairie Plon
Paris, 1935
J'offre ces pages à la grâce, à l'esprit, à la bonté, à LA COMTESSE DE CHAMBRUN née ROHAN-CHABOT, ambassadrice de France. V.T.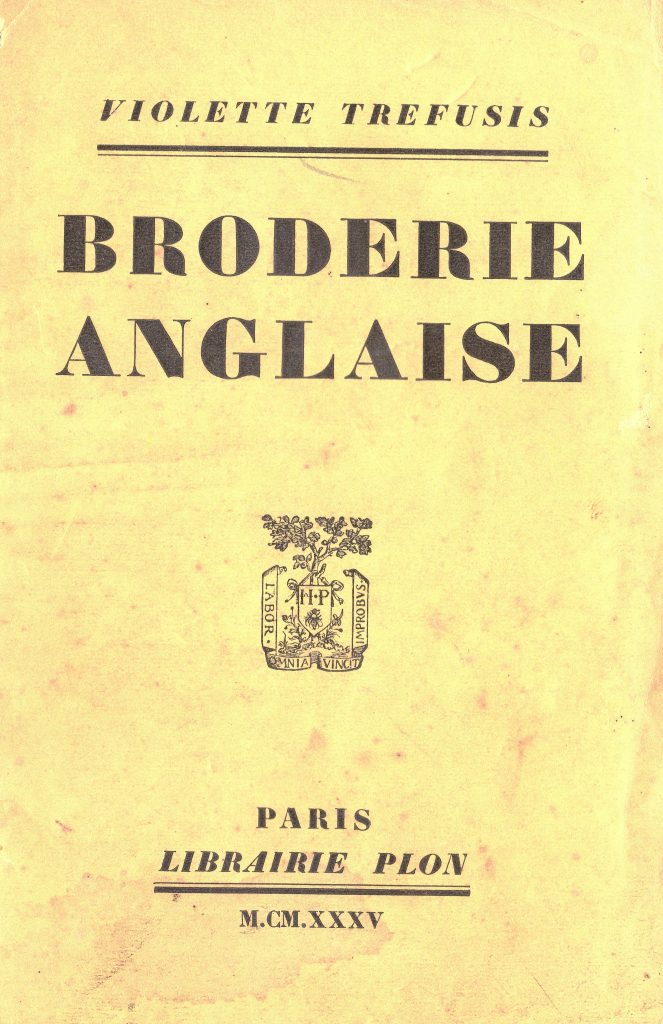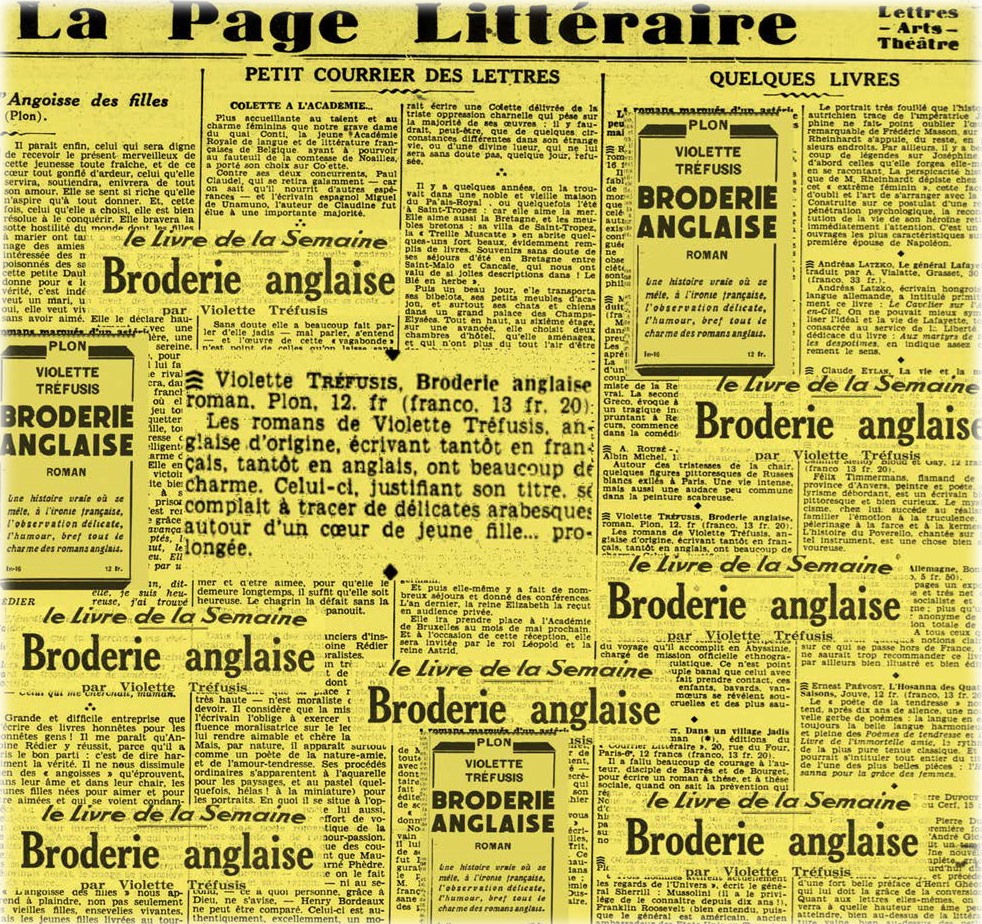 "Un roman de grande classe. Madame Tréfusis joue d'un style assez précieux qui produit des belles images."
HUNT THE SLIPPER
W.Heinemann
London, 1937
To Princess Marthe Bibesco in long promised token of my friendship and admiration. V.T.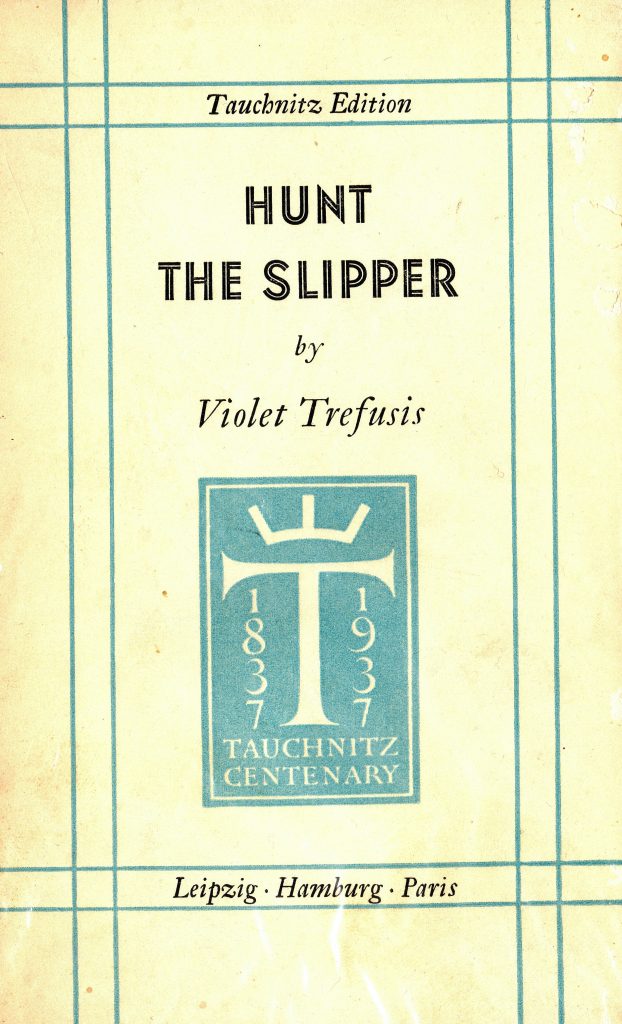 Il COURT, IL COURT
Gallimard
Paris, 1938
PROFESSION DE FOI: "Mon roman est devenue l'enfant que j'ai fait élever à la campagne, loin du relent des villes, et des mauvaises fréquentations. Violet TREFUSIS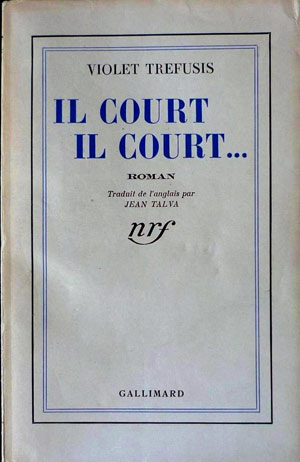 LES CAUSES PERDUES
La Nouvelle Revue Française
Paris, 1940
Gallimard
Paris, 1950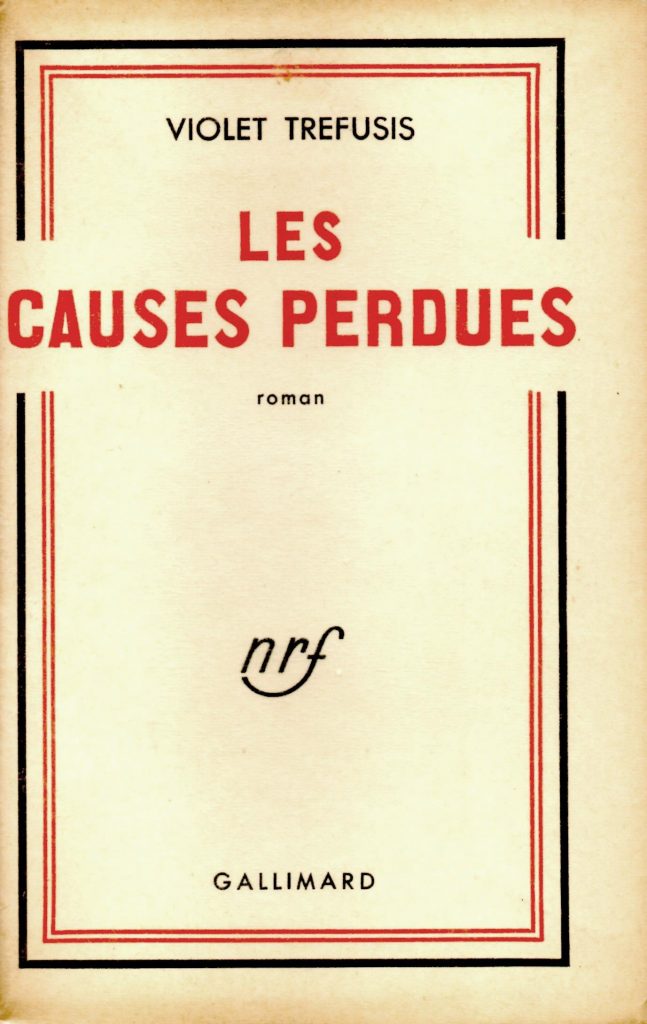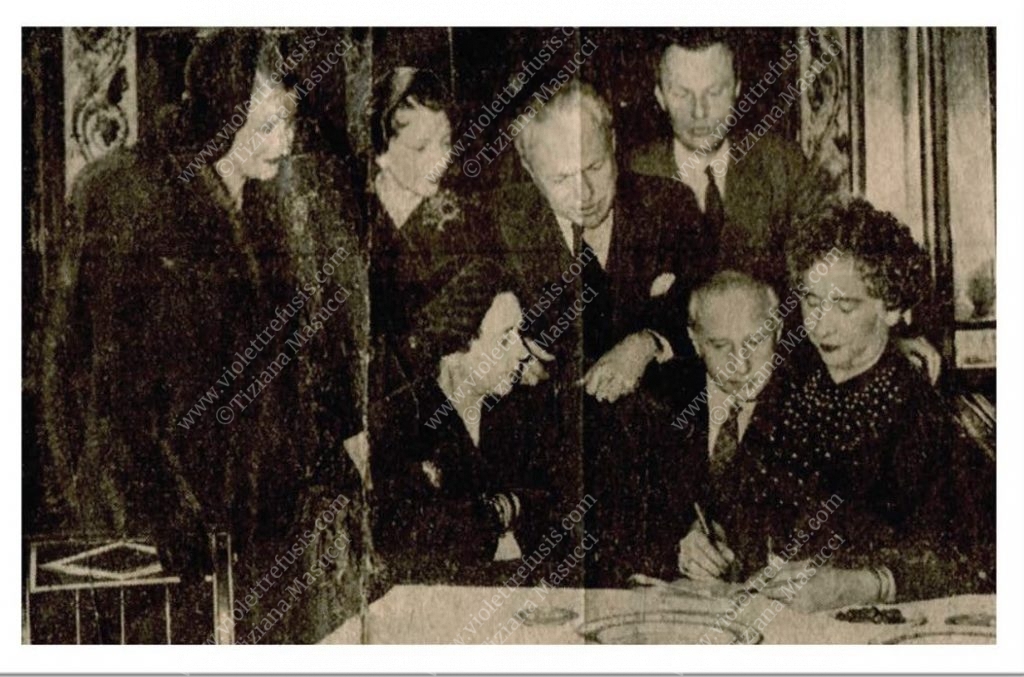 La Contessa de Mun, l'Ambasciatore di Francia e sua moglie, Jaques Février, Elsa Schiaparelli, Charles de Beistegui, Violet.
"La fourmi et la cigale pour qui donc est le bonheur?"
PRELUDE TO MISADVENTURE
Hutchinson & Co.
London, 1941
To those faithful French who have left their homes and their families in order to fight on our side.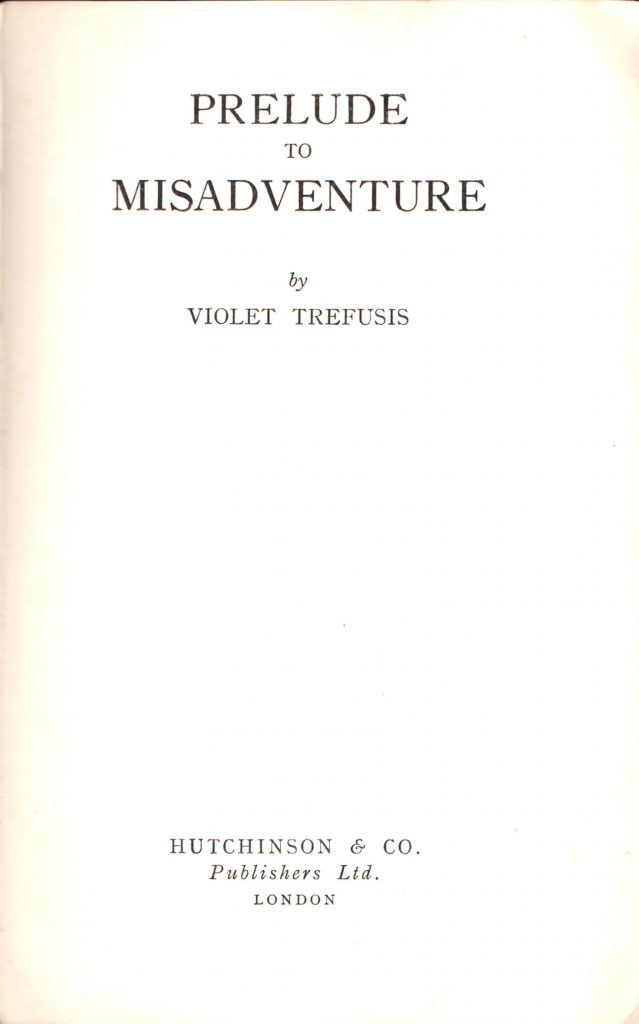 PIRATES AT PLAY
M. Joseph
London, 1950
To the dear memory of Guido Sommi Picenardi.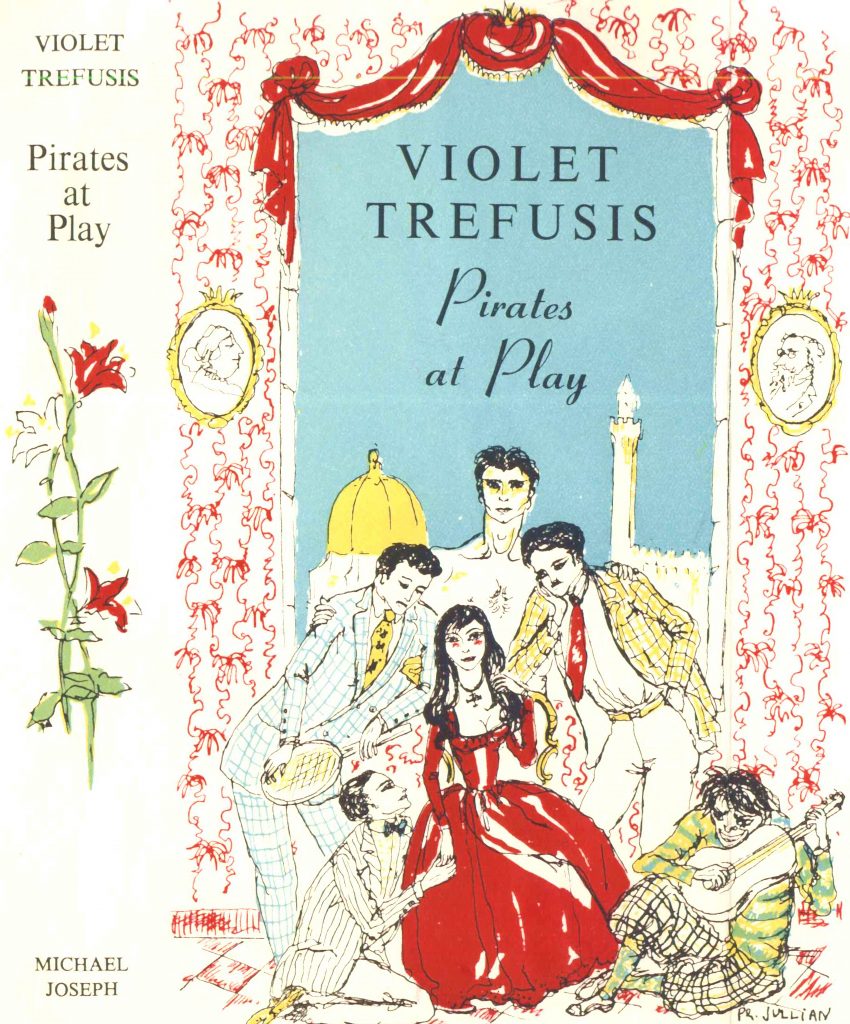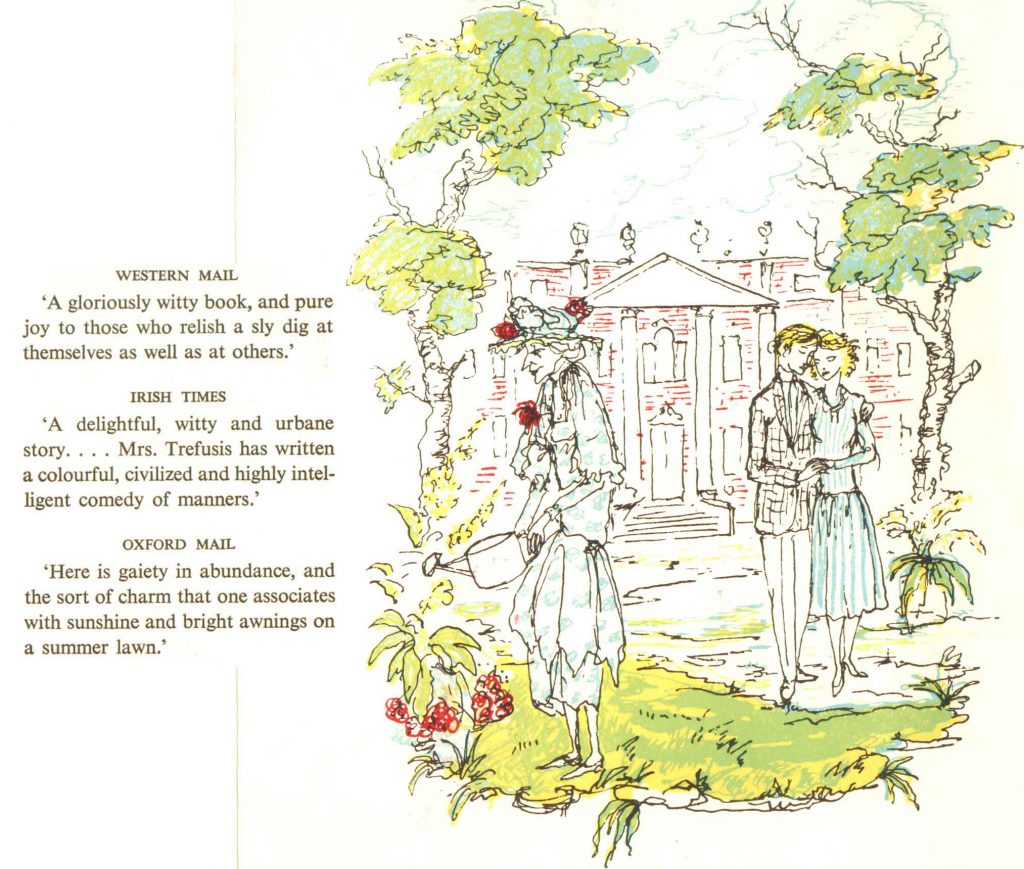 "Guido glanced at the bedewed window-pane, repressed a shudder, and suddenly recalled a frightening adage of his father: 'The English only admit to one illness, the one that kills them'."
DON'T LOOK ROUND
Hutchinson & Co.
London, 1952
To the memory of my beloved mother.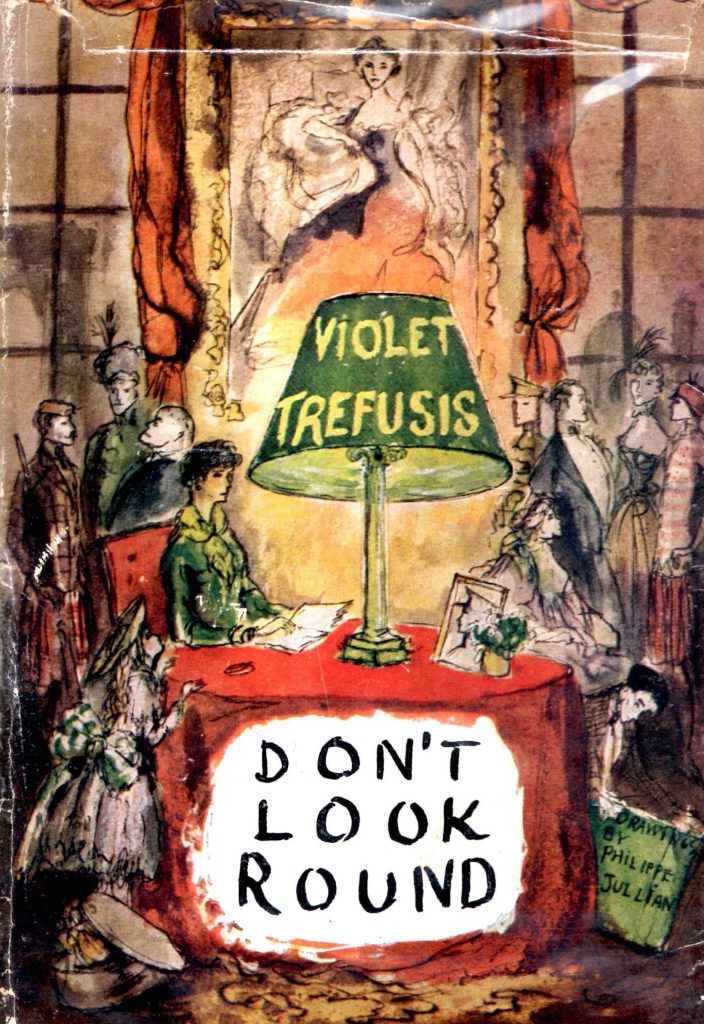 "One is never cured by his childhood. Too happy, as in my case, it exhaled an aroma with which the present cannot compete; too unhappy, it poisons life at its source."
Alcuni Contributi
«The Carillon» ; «Triptych» in Horizon, rivista letteraria a cura di C. Connolly.
«Italie» in Dictionnaire du Snobisme di P. Jullian.
«Europe des salons» ne L'Art de Receivoir della Princesse F. de Polignac.
«Cecil Beaton» ne Cinquante ans de élégance et d'art de vivre di C. Beaton.
Memoirs of an armchair collaborazione alla traduzione in inglese dall'originale francese Mémoires de une bergère di P. Jullian.
From Dusk to Dawn, romanzo di V.T. edito da F. Ashton-Gwatkin e pubblicato postumo nel 1972.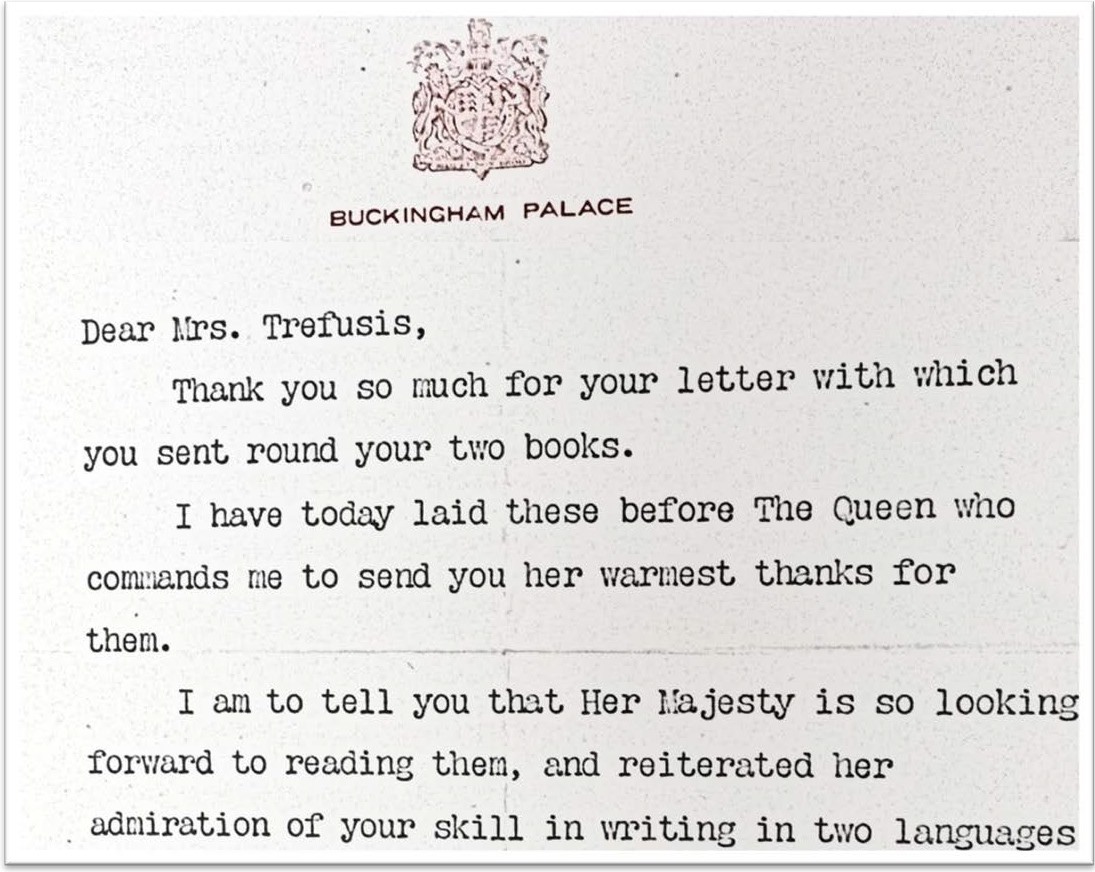 Questa pagina è aggiornata ogni qual volta una nuova edizione di un libro è in uscita, sia in formato cartaceo che in digitale.
Gli Stravaganti del Destino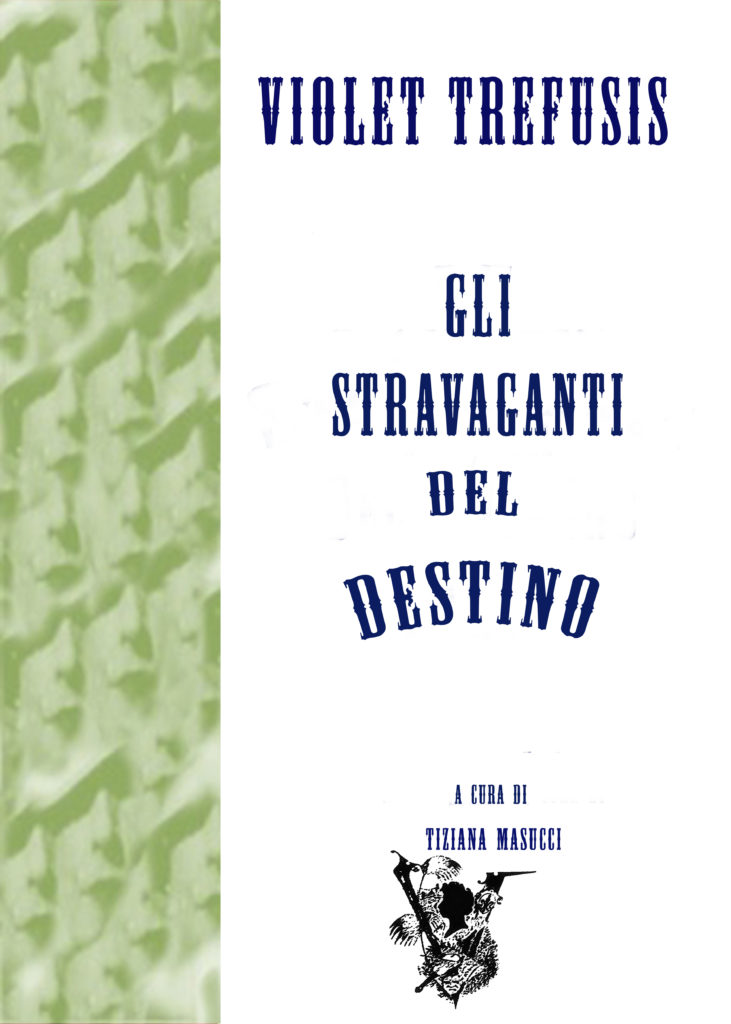 La Porta della Salvezza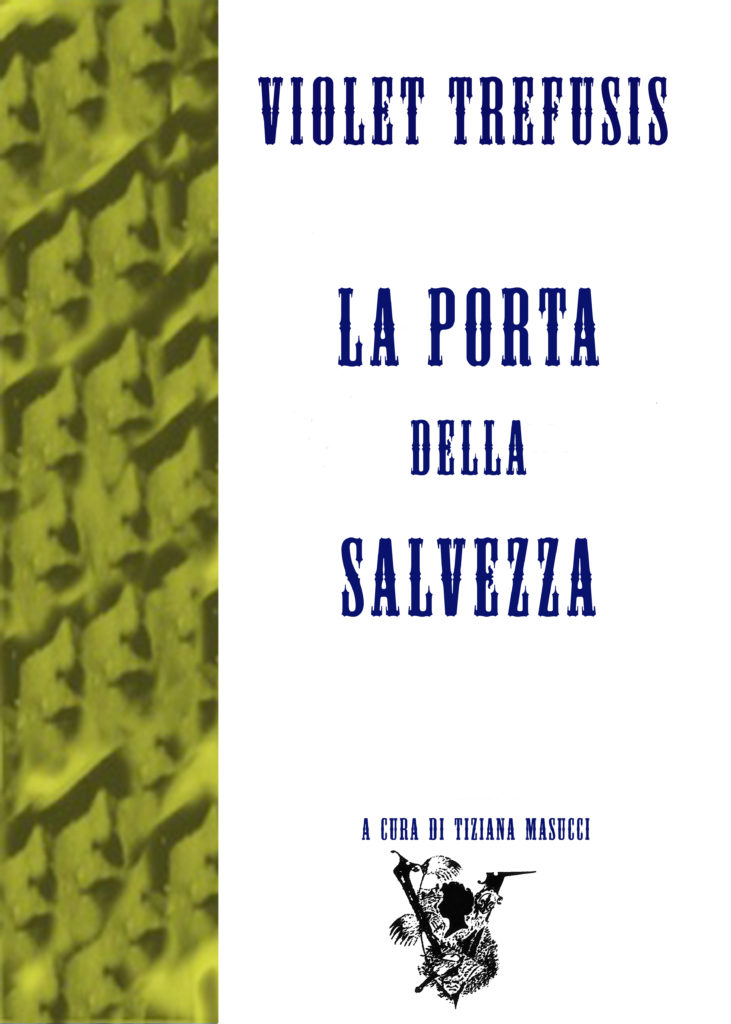 TANDEM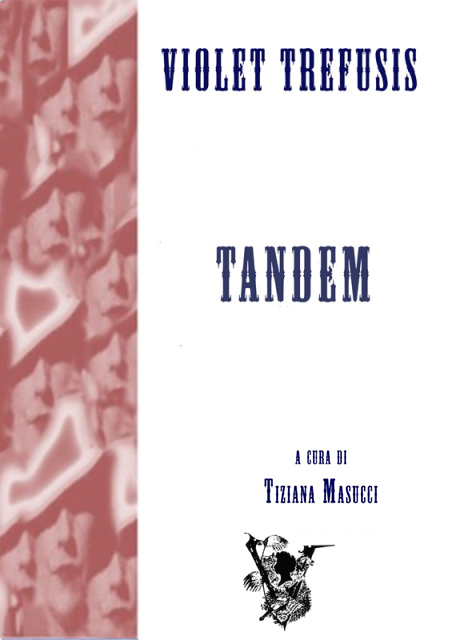 LOTTA PER ME, VENTO DI PRIMAVERA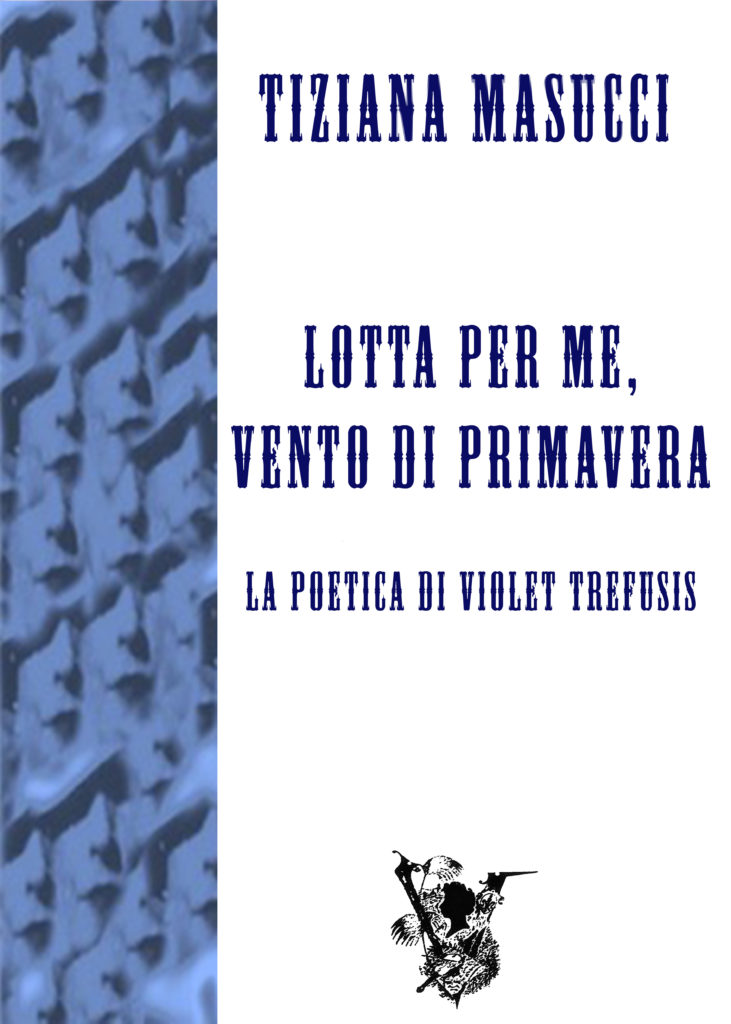 IL GIOCO DELL'AMORE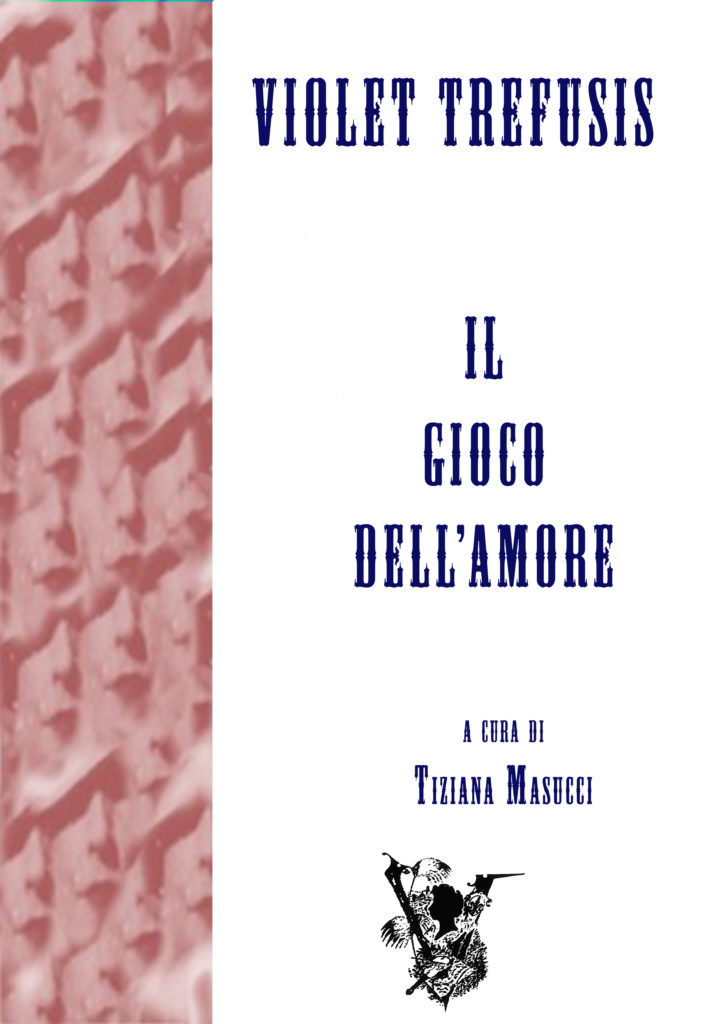 IL RIFLESSO NEL LAGO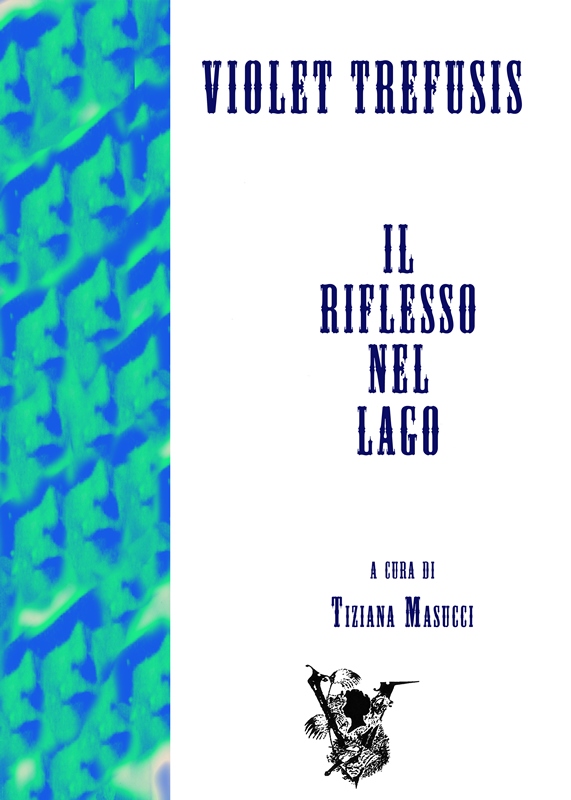 I PAPAGALLI SULL'ARNO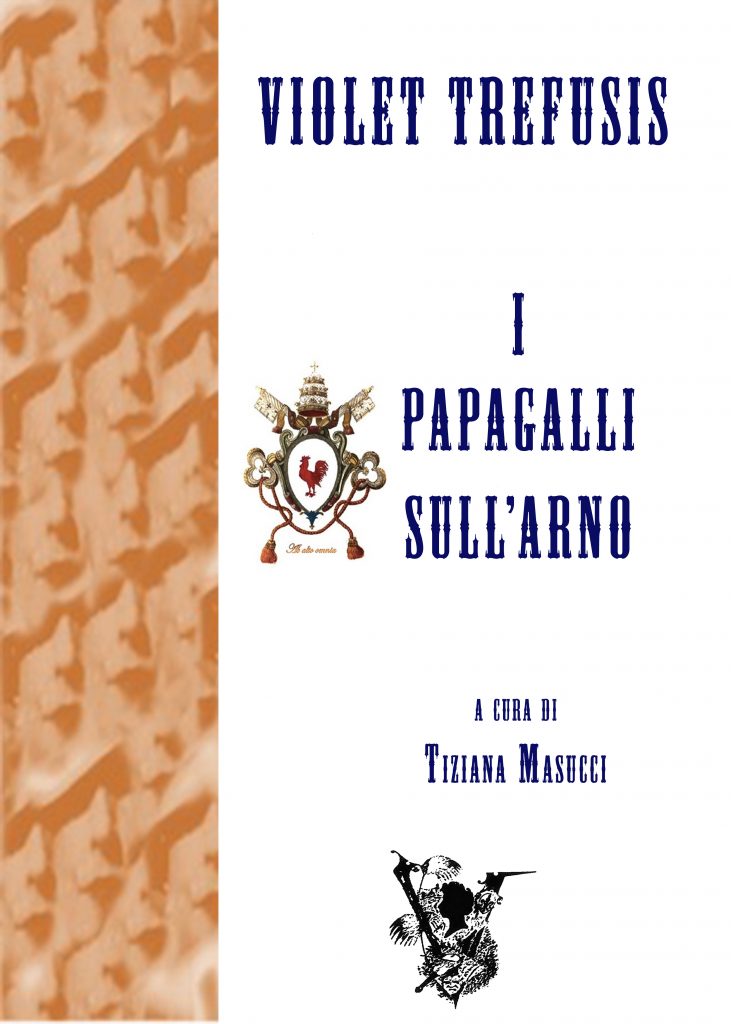 Stampa su richiesta: 23 €
Il pagamento avviene tramite PayPal, ma non è necessario avere un account per pagare con carta di credito o ricaricabile. Spedizione solo in Italia gratuita: 15 giorni.