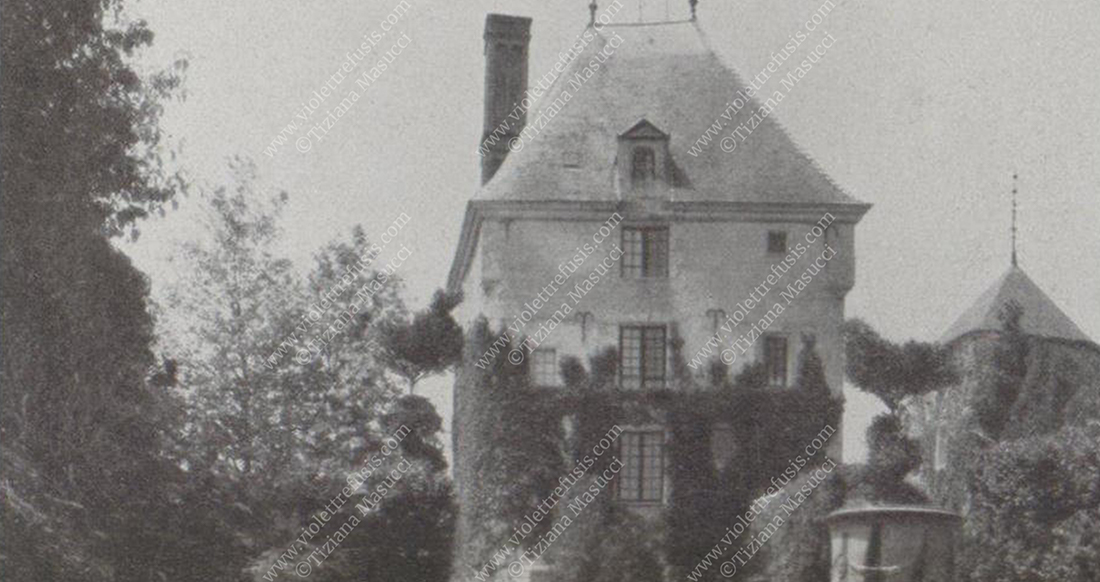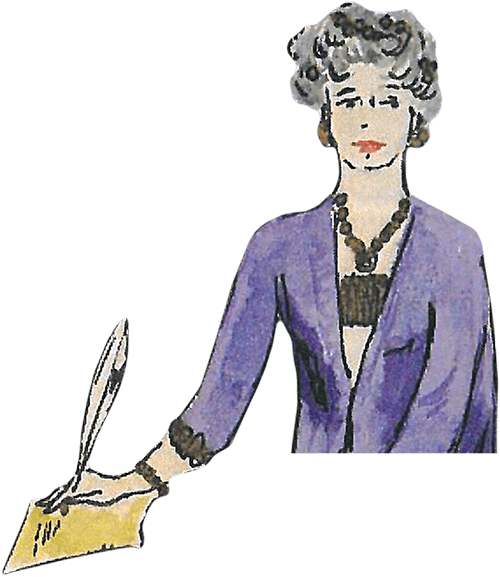 "Madame Tréfusis is
  the very essence of
  the European writer:
  refined, educated, polyglot."
                        Le Monde, 1950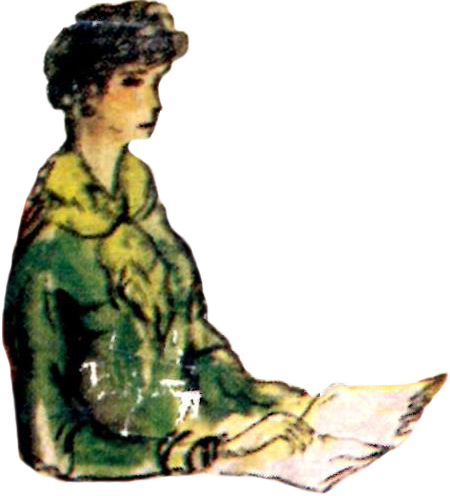 "Irony is the arm of freedom."
Sortie De Secours
Argo
Paris, 1929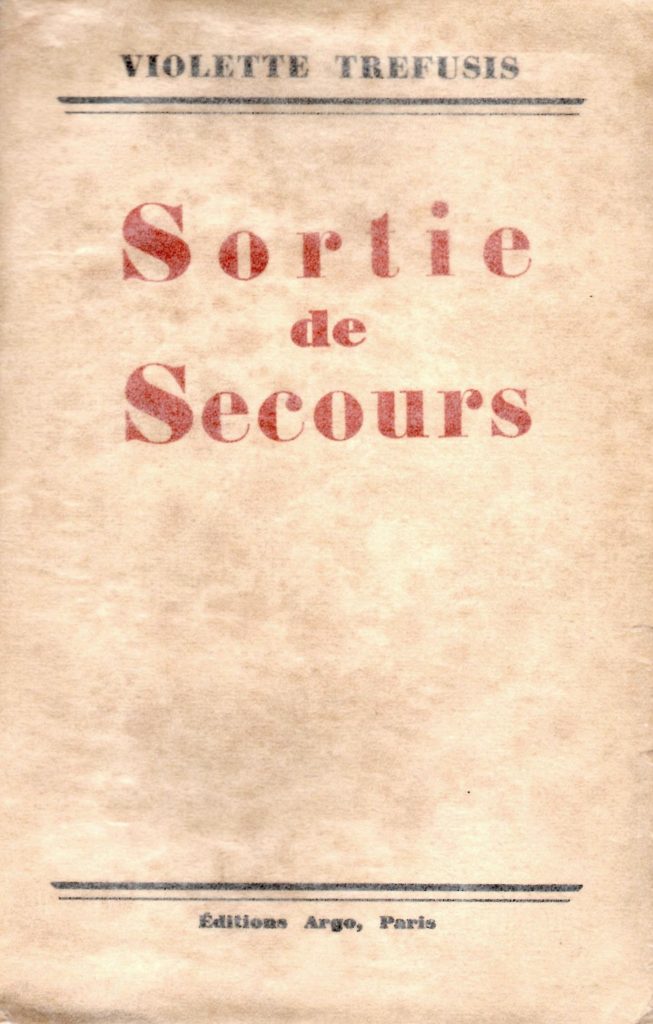 Écho
Librairie Plon
Paris, 1931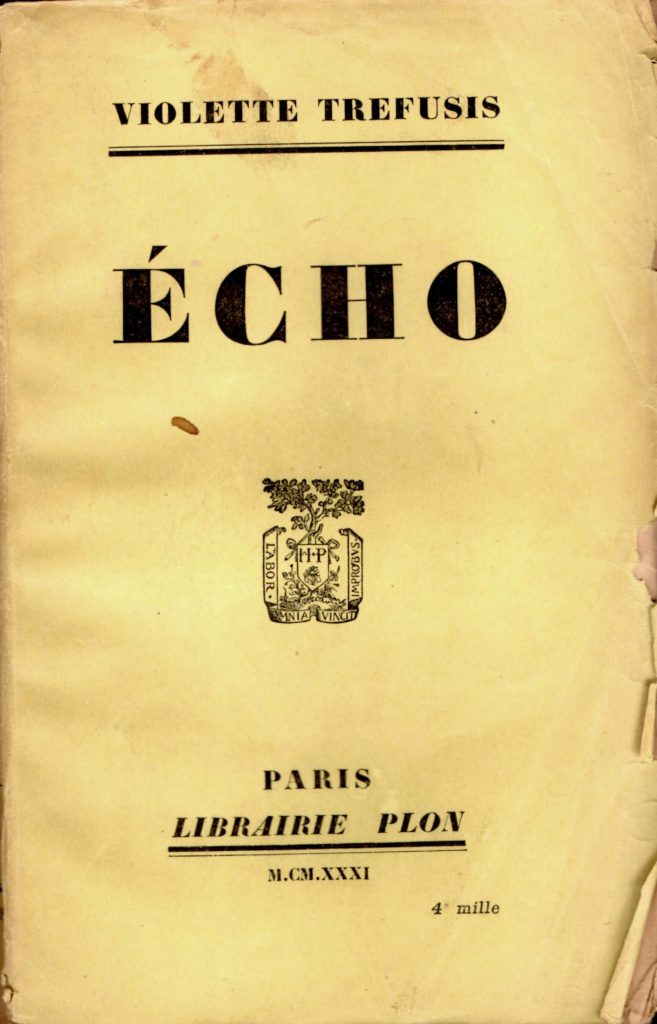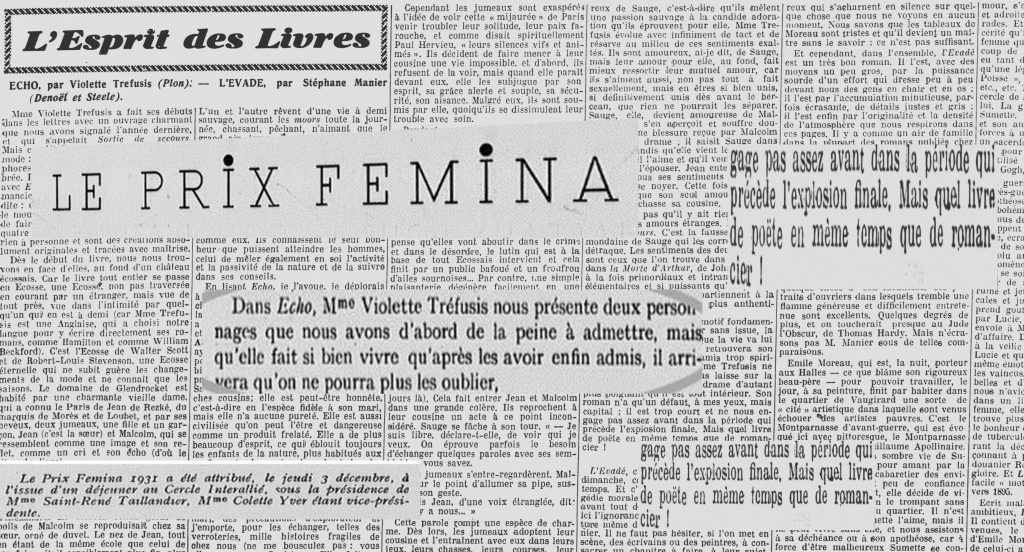 Mais que livre de poëte en même temps que de romancier!
"Les soupirs de la sainte et les cris de la fée."
TANDEM
G.P. Putnam's sons
New York, 1933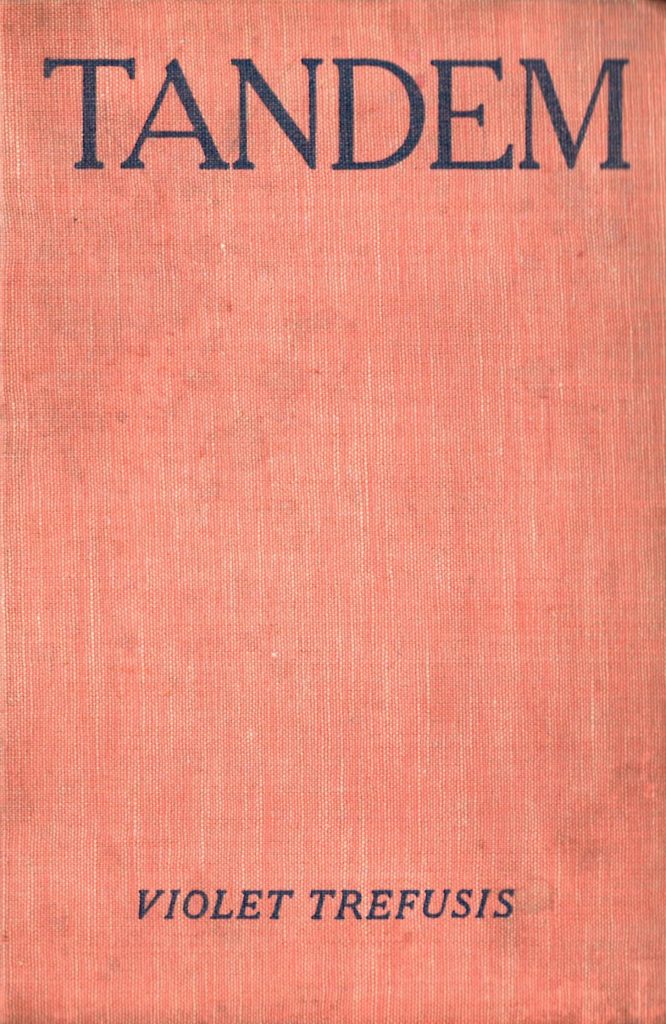 tandem
W.Heinemann
London, 1933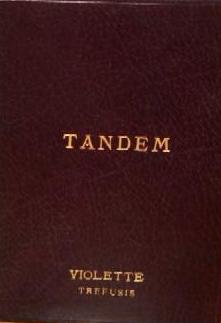 "Violette Tréfusis is an essential authoress: the sincerity of inspiration cannot be classified in terms of literary fashion, so it has the added value of originality and freshness. And, above all, it is a timeless style of writing."
BRODERIE ANGLAISE
Librairie Plon
Paris, 1935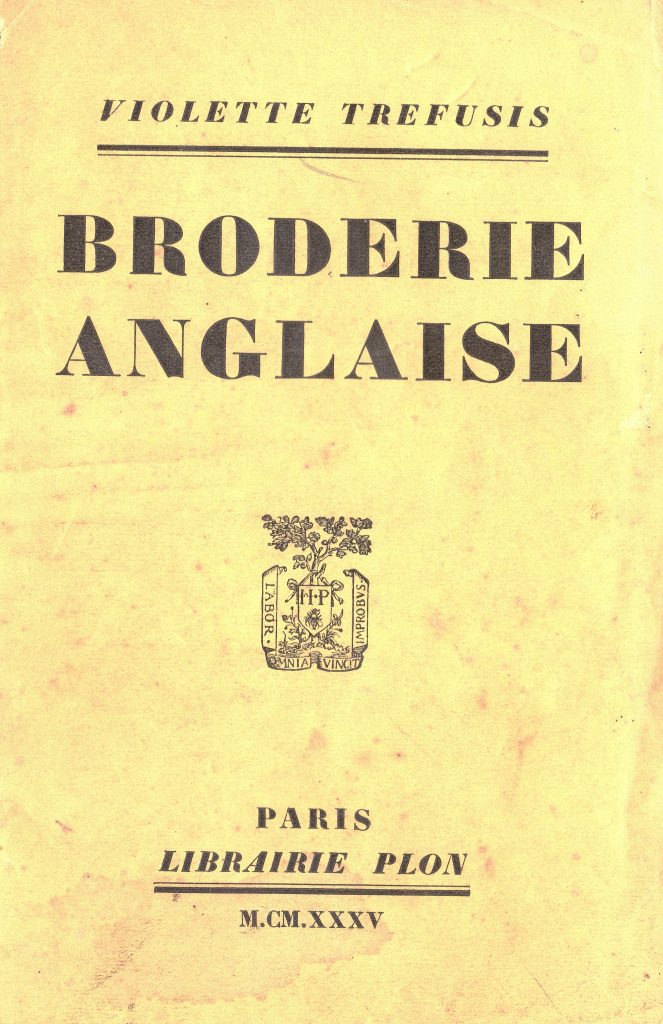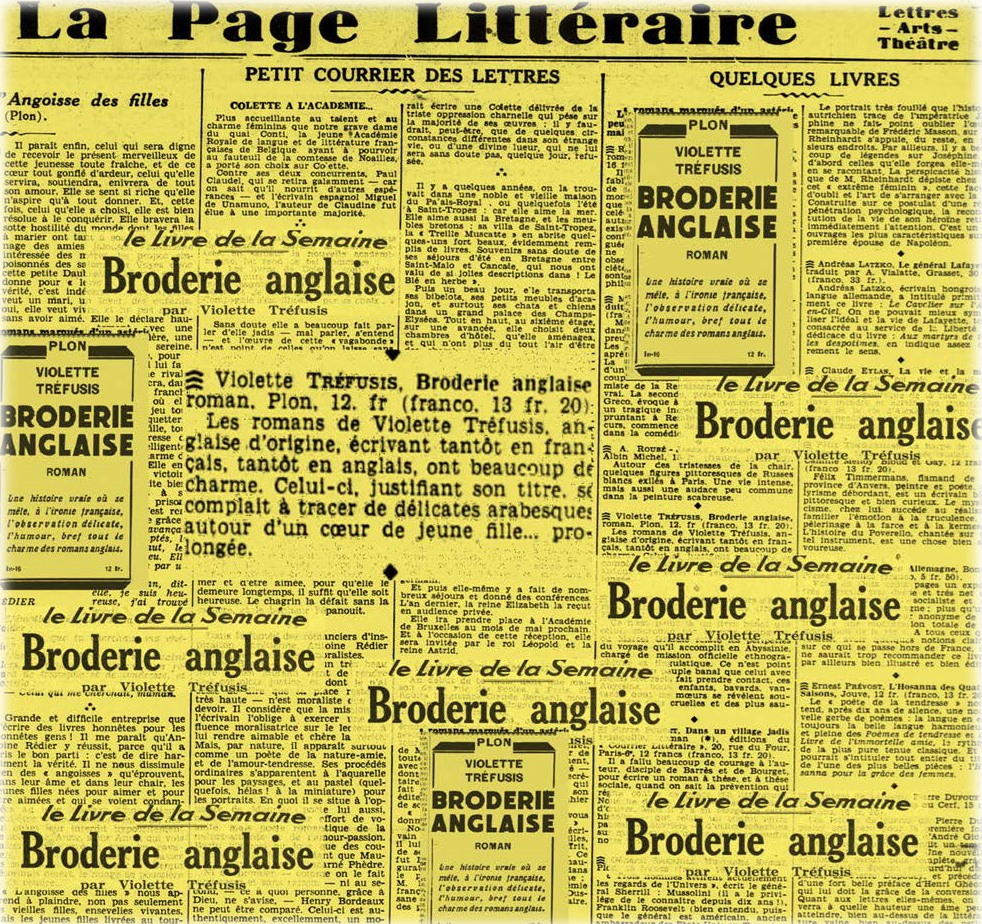 "Un roman de grande classe. Madame Tréfusis joue d'un style assez précieux qui produit des belles images."
HUNT THE SLIPPER
W.Heinemann
London, 1937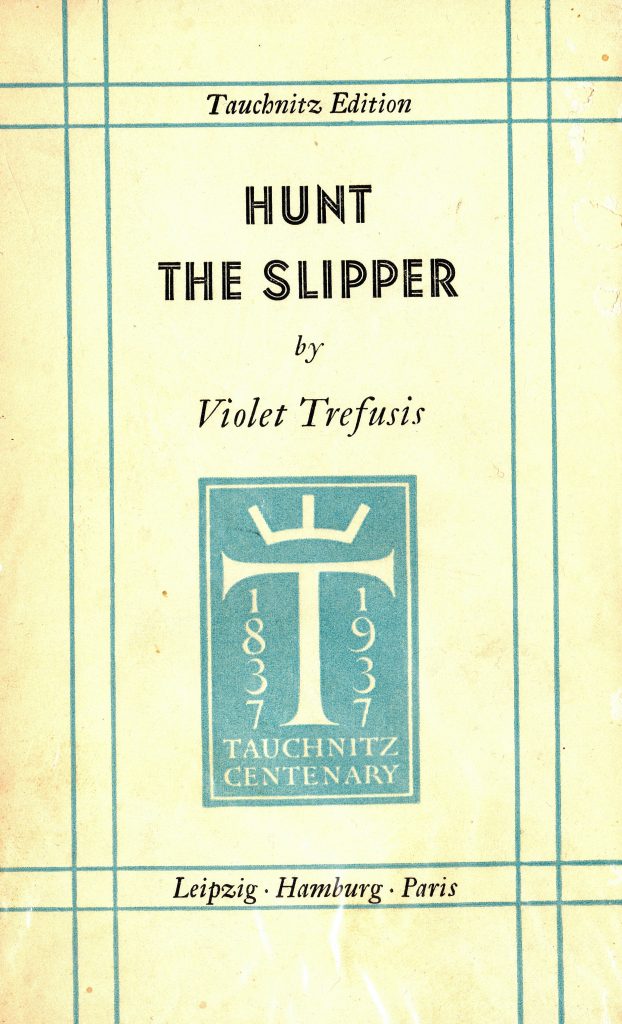 Il COURT, IL COURT
Gallimard
Paris, 1938
(Italiano) PROFESSION DE FOI: "Mon roman est devenue l'enfant que j'ai fait élever à la campagne, loin du relent des villes, et des mauvaises fréquentations. Violet TREFUSIS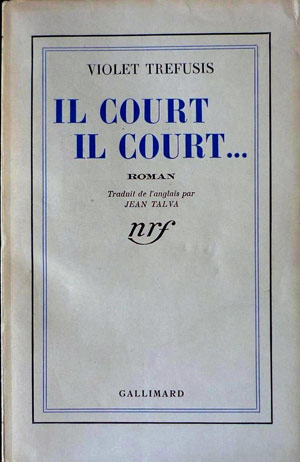 LES CAUSES PERDUES
La Nouvelle Revue Française
Paris, 1940
Gallimard
Paris, 1950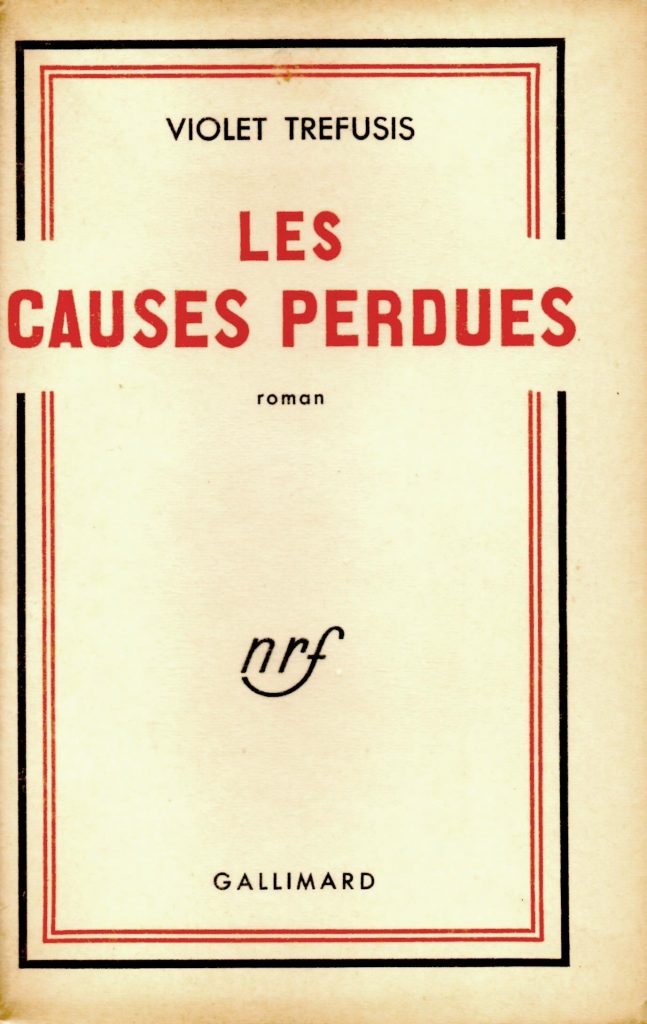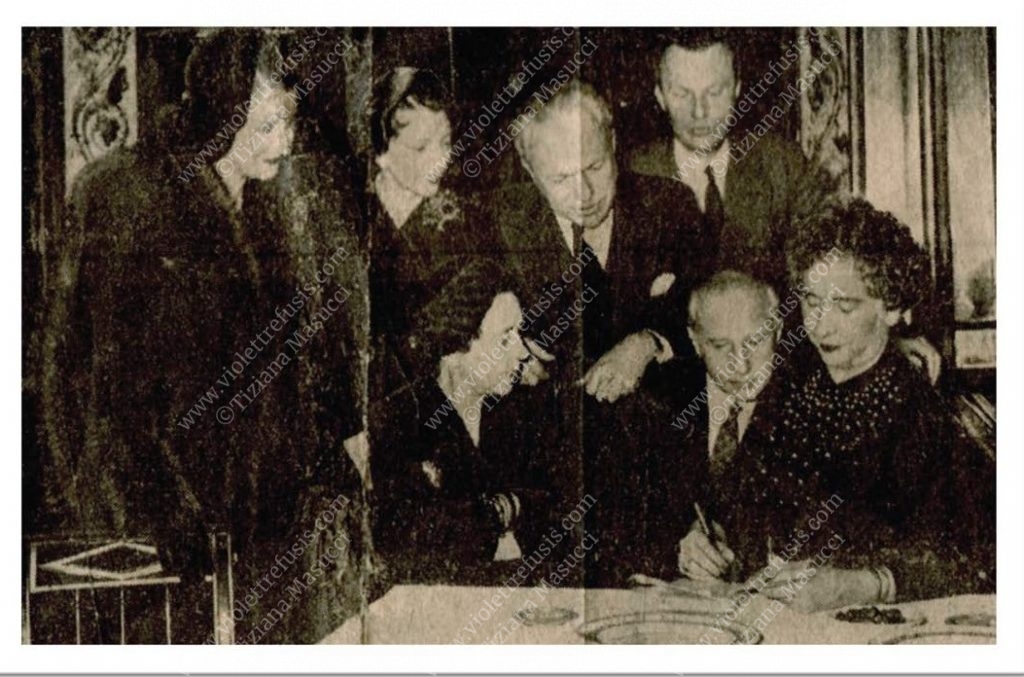 Countess de Mun, the French Ambassador to UK and his wife, Jaques Février, Elsa Schiaparelli, Charles de Beistegui, Violet.
"La fourmi et la cigale pour qui donc est le bonheur?"
PRELUDE TO MISADVENTURE
Hutchinson & Co.
London, 1941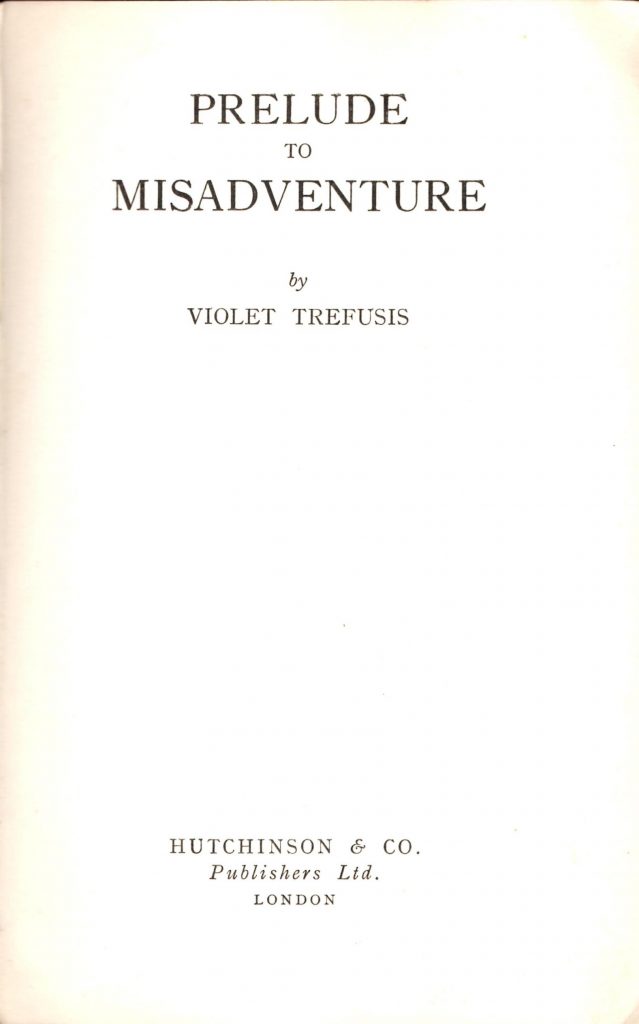 PIRATES AT PLAY
M.Joseph
London, 1950
(Italiano) To the dear memory of Guido Sommi Picenardi.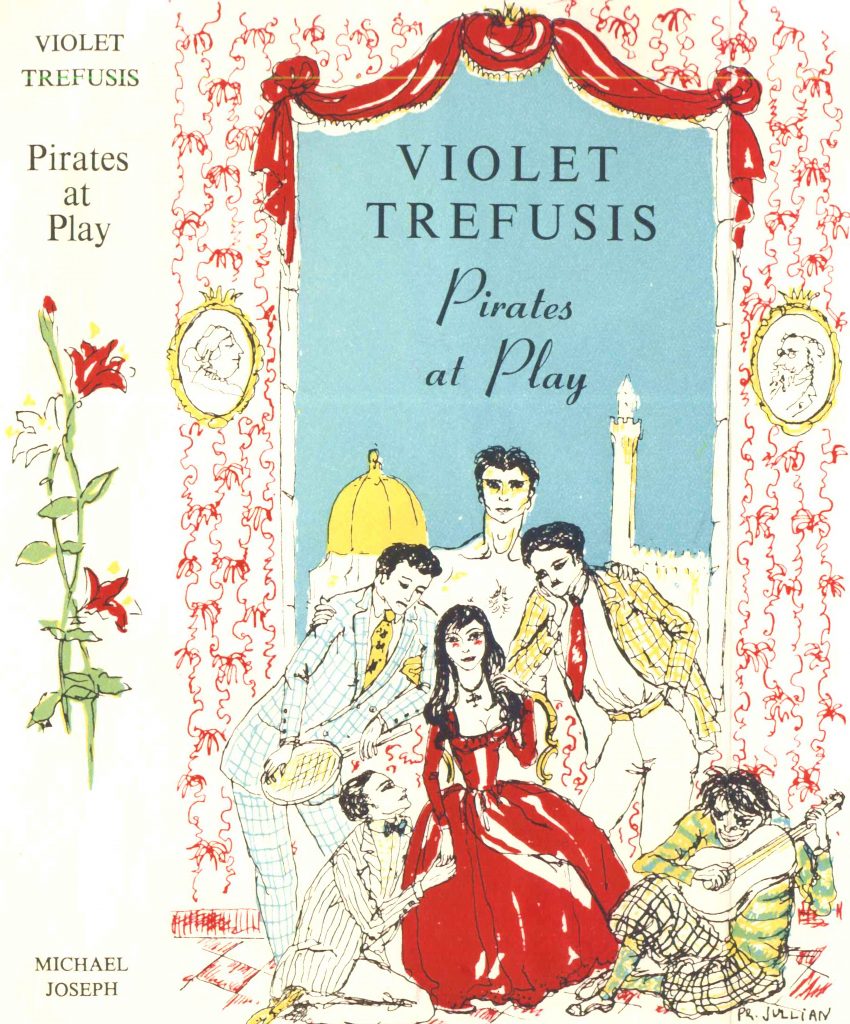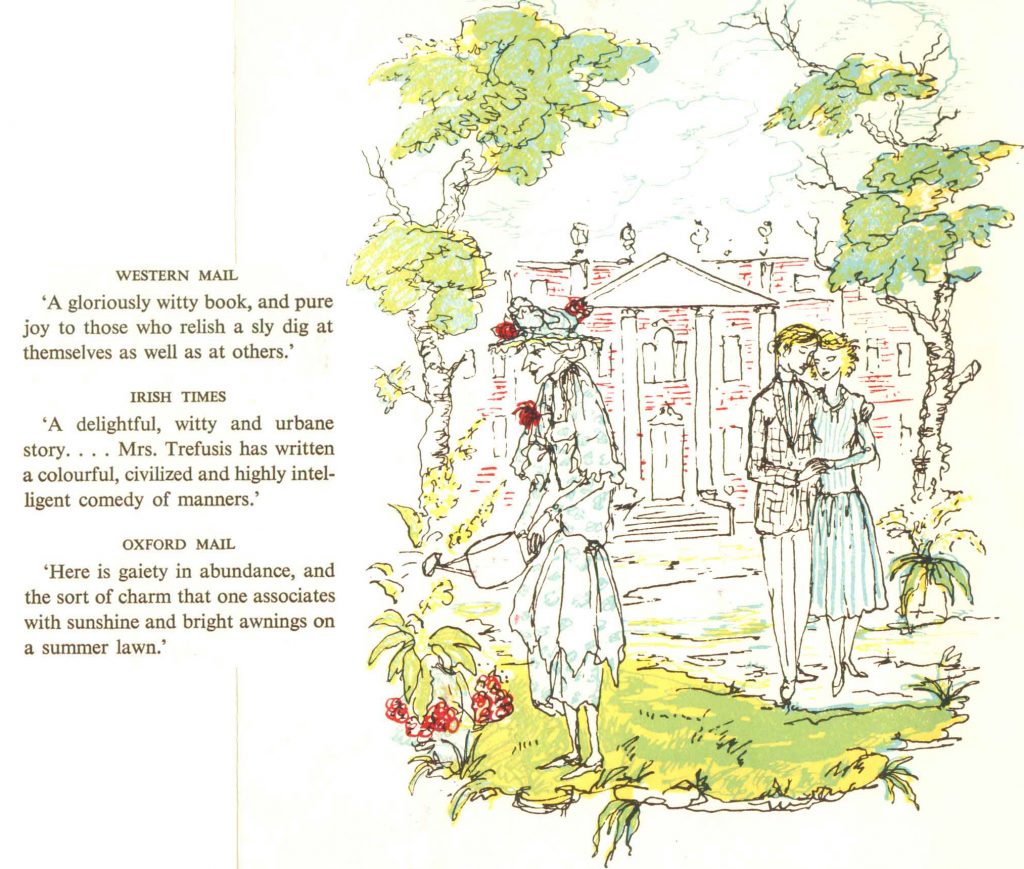 "Guido glanced at the bedewed window-pane, repressed a shudder, and suddenly recalled a frightening adage of his father: 'The English only admit to one illness, the one that kills them'."
DON'T LOOK ROUND
Hutchinson & Co.
London, 1952
(Italiano) To the memory of my beloved mother.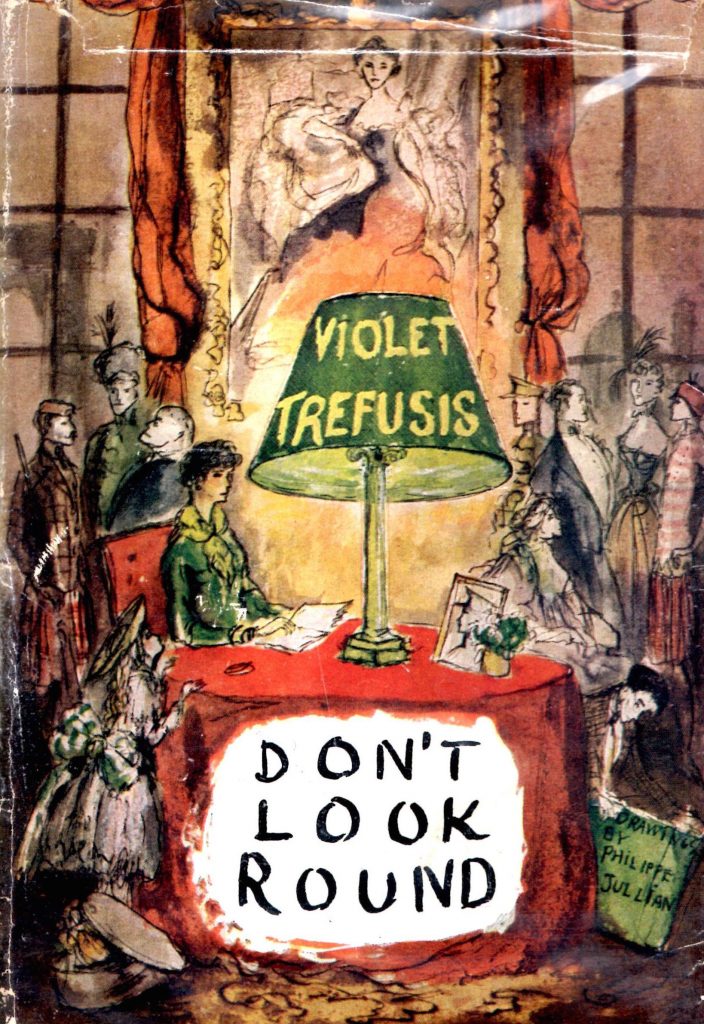 "One is never cured by his childhood. Too happy, as in my case, it exhaled an aroma with which the present cannot compete; too unhappy, it poisons life at its source."
Some Contributions
«The Carillon» ; «Triptych» in Horizon by C. Connolly.
«Italie» in Dictionnaire du Snobisme by P. Jullian.
«Europe des salons» in L'Art de Receivoir by Princesse F. de Polignac.
«Cecil Beaton» ne Cinquante ans de élégance et d'art de vivre by C. Beaton.
Memoirs of an armchair. The English translation of the French Mémoires de une bergère by P. Jullian.
From Dusk to Dawn, a novel by V.T. The book was edited by F. Ashton-Gwatkin and published posthumously in 1972.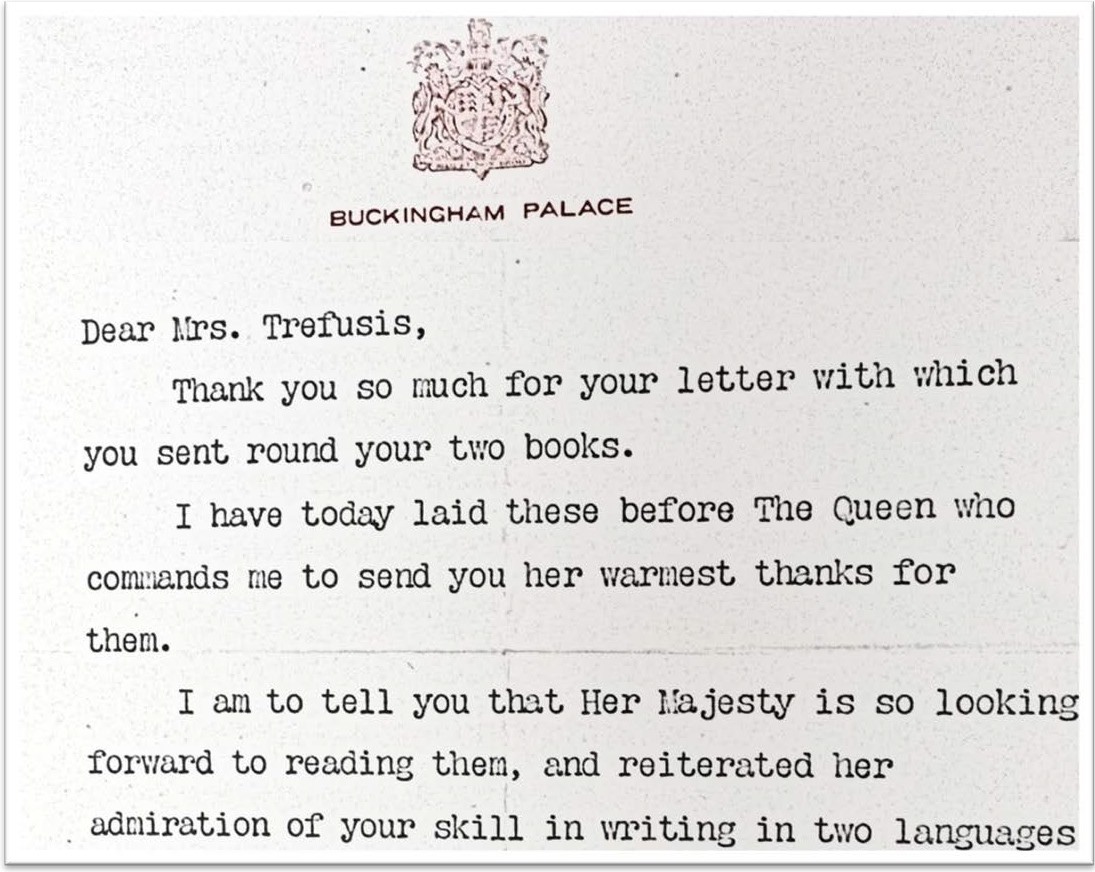 This page will be updated when the new edition of a book is available in both print and digital forms.
The Pope
and
the Rabbits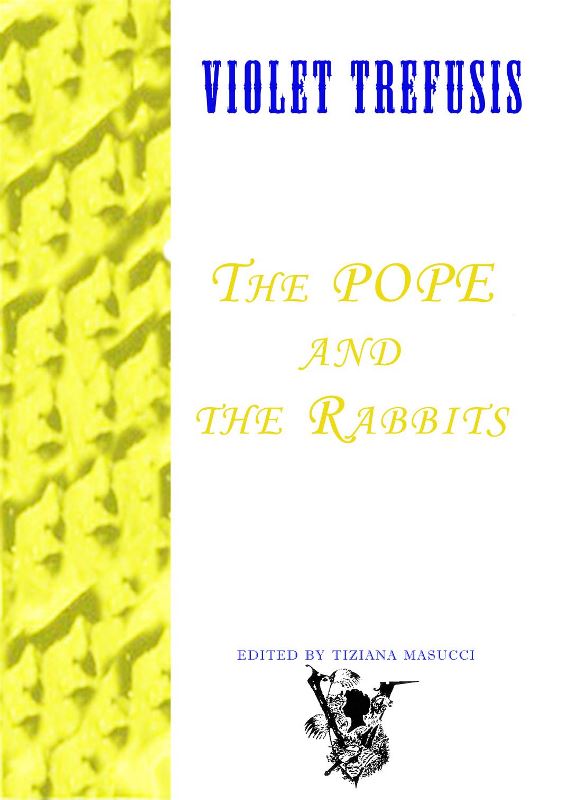 THE PREY AND
THE HUNTER


or


I AM NOT WHO
YOU THINK I AM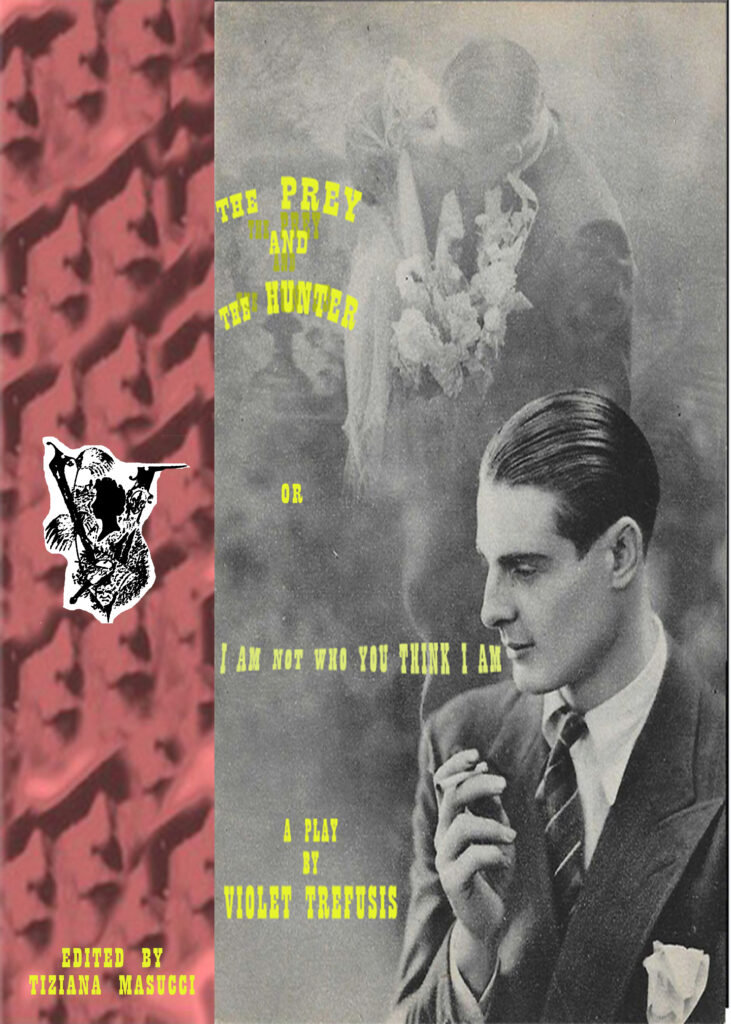 La Mamma and other Stories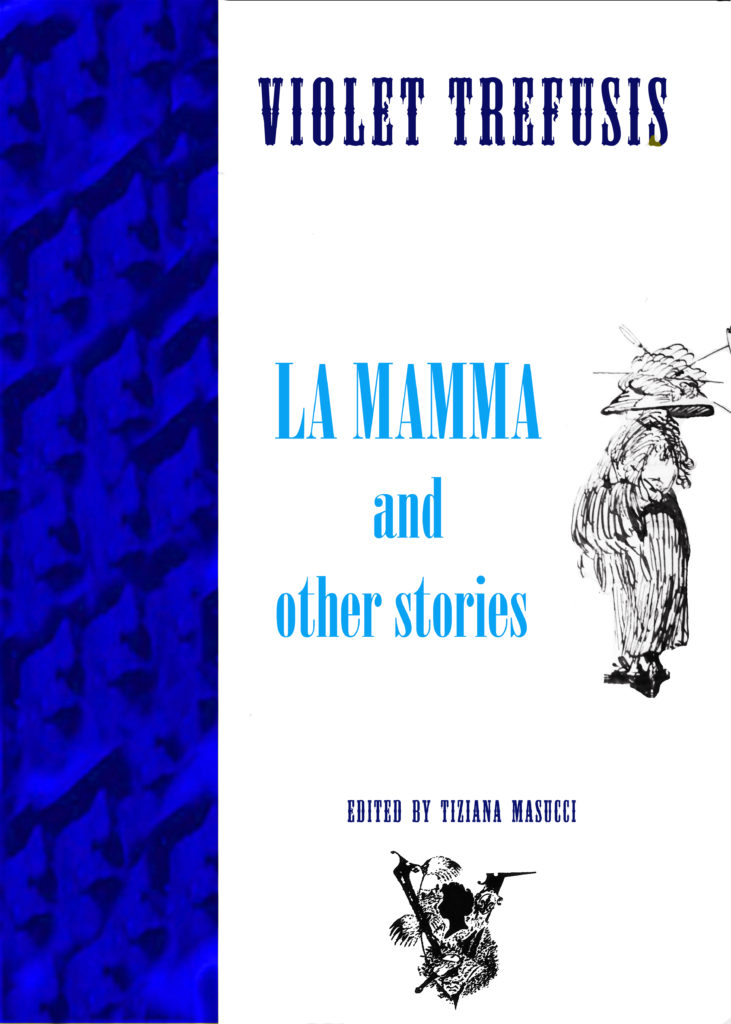 From Dusk to Dawn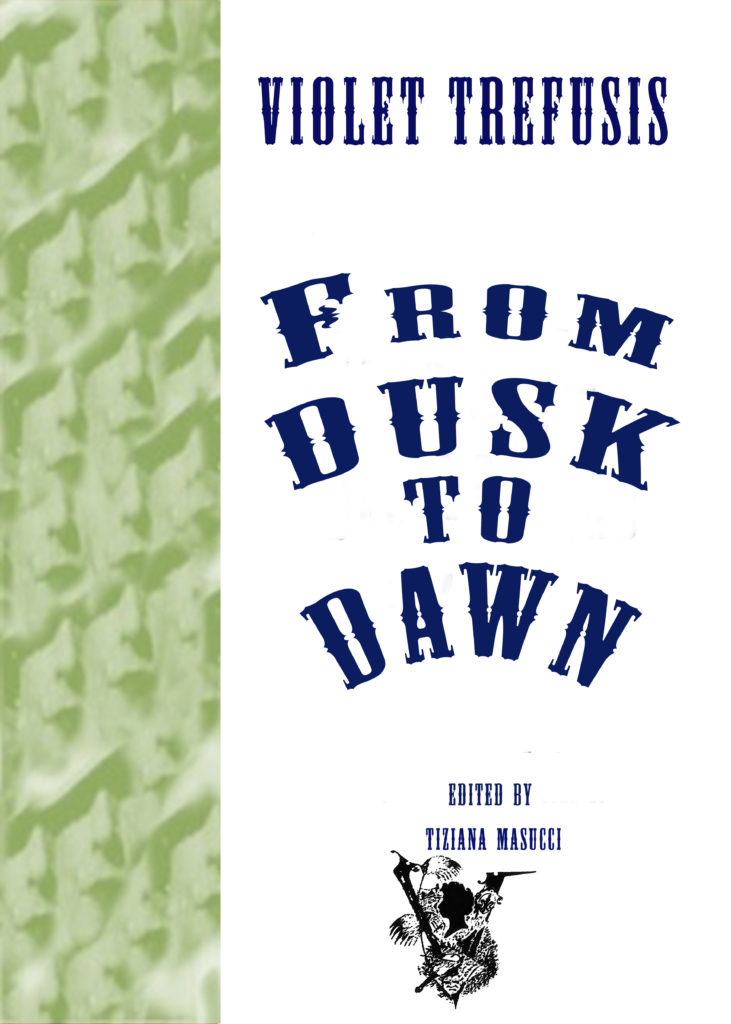 The Emergency Exit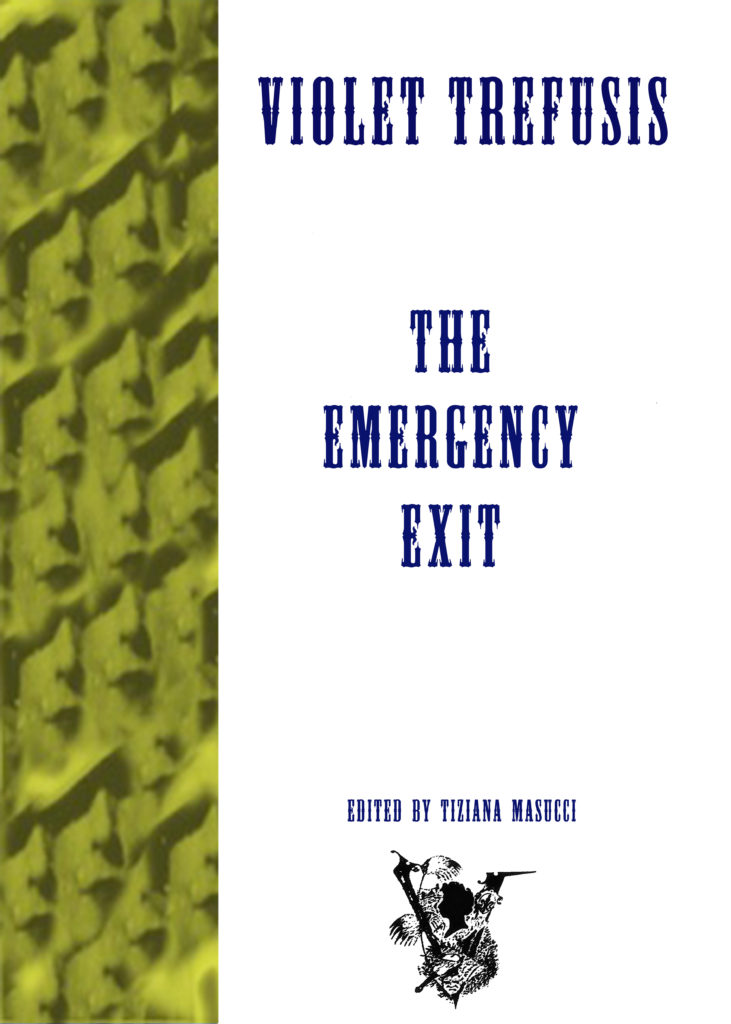 TANDEM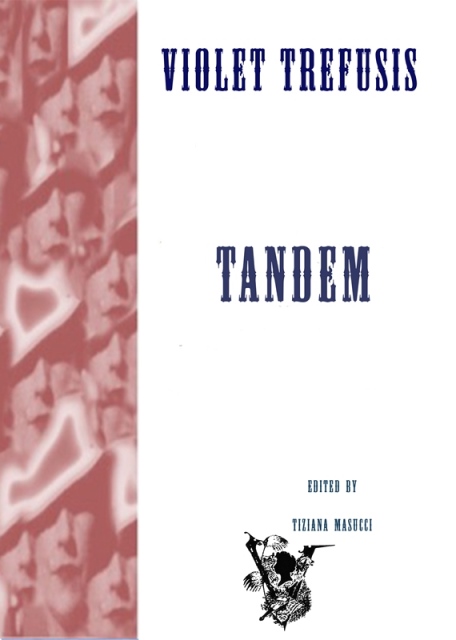 FIGHT FOR ME, WIND OF SPRING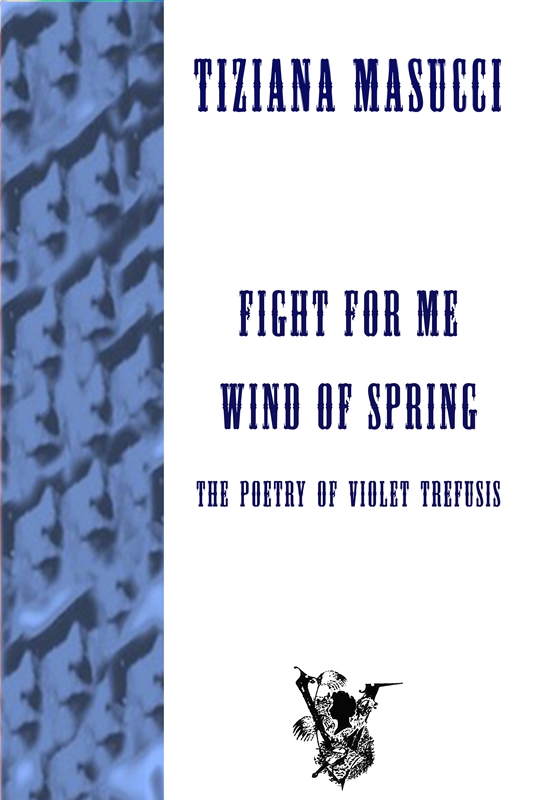 DON'T LOOK ROUND-LES TROIS VIOLETTES